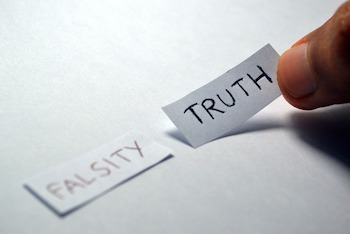 You must have seen it somewhere on the internet, the once in the lifetime chance to travel for free. But if it sounds to good to be true…it's often not true. 
There are certainly ways to save money when travelling. You could try Coachsurfing but it's not always a good idea, it can be awkward at times and you still have to pay for planes or train fares. There will be people who manage to work on a travel book or work for a travel programme and get to try hotels, restaurants and resorts. But these are rare opportunities. Most of us will have to pay for our travels. 
Unfortunately traveling for free is almost impossible, there will be opportunities but they will want you to do something.  From picking fruit to looking after babies, that's the reality. Technically if you pick apples you will be travelling for free, you might have live in accommodation and boarding but you can't say that working in a field is not hard.  Same if you are an au pair, and you are not really travelling you are stuck in a place for 6 month or a year unless the host family takes you on their holidays. 
The new Munch Museum in Oslo opens in October 2021
It will open on Oct 22nd this year. The new Munch Museum in Oslo will have  11 exhibition halls, concert and conferences spaces, a panoramic terrace, bars and restaurants, as well as a large bookshop and various lounge areas, where you can take a break or have a chat. The new Oslo museum, is aiming to become a dynamic cultural centre. The new buildings if five times larger than the previous one. 
The project has been the target of harsh criticism related, above all, to the aesthetics of the building, a structure which, according to many, would be cold and clumsy. Beyond the aesthetic aspects, it is worth underlining the architects' commitment and attention to sustainability issues. 
Obviously, the figure of the artist Edvard Munch , from which it takes its name, will be told and enhanced through different approaches and multiple points of view. The new museum will also present the work of other Norwegian artists in a more comprehensive way, says the press release.
The new Munch Museum is being financed by the Oslo City Council and will be located in the city centre, not far from the National Museum of Art .
The large exhibition program designed to enhance the immense heritage museum consisting of over 26. 000 works of art, including paintings, sketches, graphics, drawings and sculptures made by Munch himself, as well as an infinity of his personal items, letters and photographs. 
New acquisitions will support and enrich both the permanent exhibition and new temporary exhibitions, which will thus remain open to the public throughout the year. The permanent exhibition presents a representative selection from the approximately 60 works of art related to Munch's early artistic attempts.
After the opening, we will not only see a collection exhibited by themes in the sections "Infinite", "Up close", "Huge", "Stenersen" and "All is life ". There will also be the work of contemporary artists compared with Munch, starting with the exhibition " Tracy Emin / Edvard Munch. The solitude of the spirit ".
Bestseller No. 1
Edvard Munch (1974) (Masters of Cinema) (Blu-ray)
Polish Release, cover may contain Polish text/markings. The disk DOES NOT have English audio and subtitles.
Geir Wetby, Gro Fraas (Actors)
Peter Watkins (Director)
English (Subtitle)
Audience Rating: Parental Guidance
Sale
Bestseller No. 2
What is that spire outside Charing Cross station in London?
Maybe you don't know what that kind of gothic spire is in front of Charing Cross station in London. Don't worry we explain everything here. Edward I was a king of England in the thirteenth century and was known for his lavish lifestyle. He loved to spend money and had a fondness for extravagant items such as jewellery and tapestries. His wife, Eleanor of Castile, died in 1290 advertisement Harby near Lincoln. Charing Cross is one of twelve crosses called Eleanor Cross that the king had built to mark where his wife's funeral procession stopped.
The cross was destroyed in the year 1647 by the Puritans during the English Civil War. After the construction of Charing Cross station in 1865, a reproduction of Eleanor Cross was created and placed outside the station and not in its original place in Trafalgar Square where the equestrian sculpture dedicated to Carlo.
The reproduction was created by the architect EM Barry himself who built the railway station. He used uncommon images available from the original. at the top, there are eight images of Eleonora, 4 as a queen, with imperial symbols and 4 represented as a Christian. Below are curved angels and shields with royal weapons and those of Ponthieu, Castile and Leon, all copied from still extant Eleanor Crosses who were at Waltham Cross and Northampton.
Incredible painted medieval village
Every so often you hear of a wonderful place for the first time and you wonder how you had never heard of it before.  Today we are talking of a medieval village found near Bologna, in Emilia-Romagna in Northern Italy. 
The Medieval Village of Dozza
In fact, the walls of the buildings and situations are completely covered with artistic work and frescoes. We are talking about an open-air museum, where we can admire drawings, colours and paintings that are quite magical.
If you are near Bologna go and see Dozza
It has a beautiful historic centre and a castle called Rocca Sforzesca with beautiful halls. There is also a beautiful church and the food is to die for. Dozza also hosts a couple of food festivals every year, food is very important here. ior54kl mrior587io
Every two years in September there is a festival when artists paint the walls of the houses.  The Biennale del Muro Dipinto.is the most important event in Dozza. In four days of September, famous national and international artists perform permanent works on the walls of the houses of the small town, giving it the peculiar characteristic of an open-air art gallery. Dozza has been inhabited for thousands of years, it was a Celtic village before the arrivals of the Romans.