Earth Day: some ways to eat without harming the planet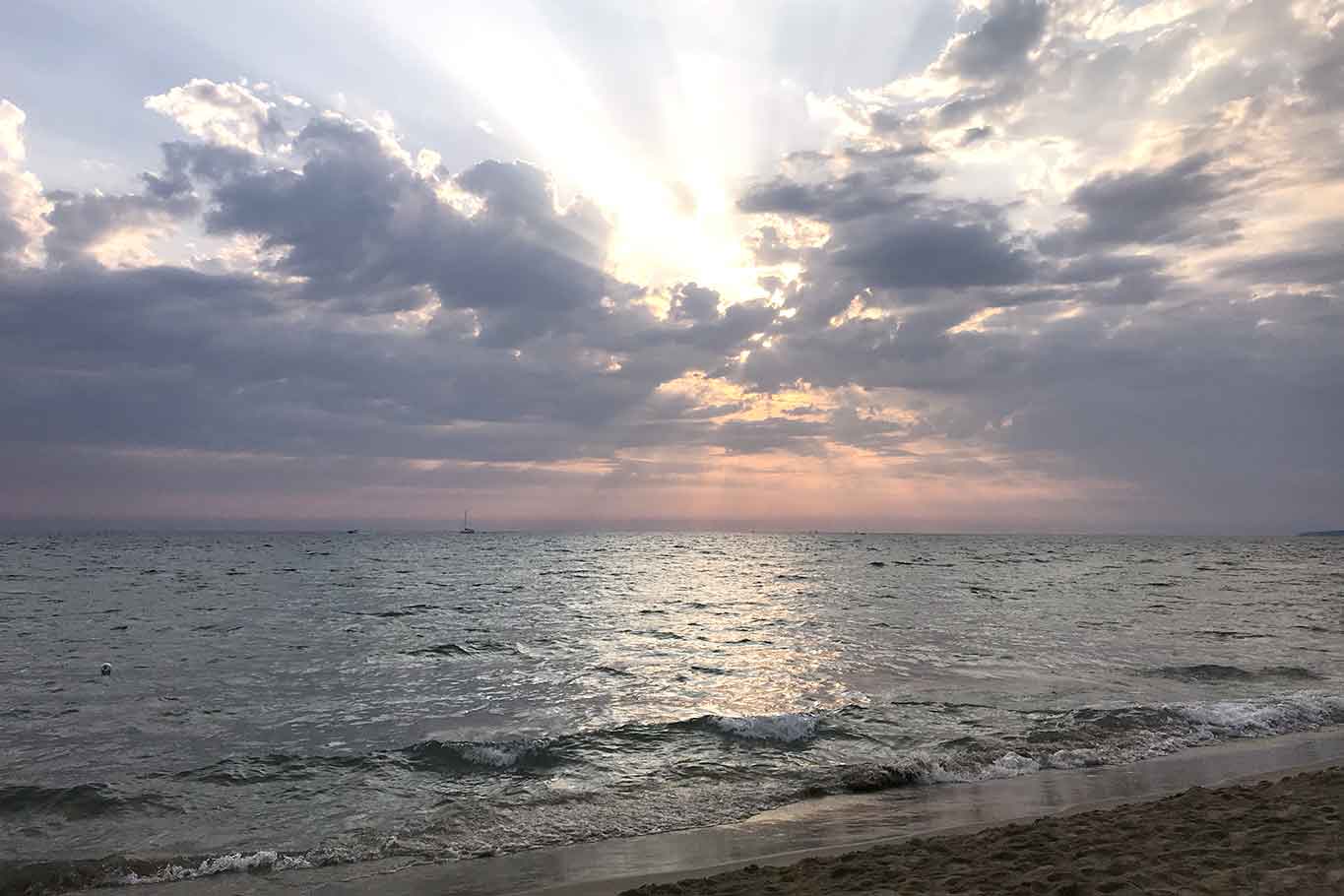 Today we celebrate Earth Day . The aim is to raise awareness of environmental problems. All we do has an impact and preserving the ecological balance, currently threatened, is the basis. Human impact on our planet has irreversible consequences. Acting on our actions and making the right choices is now more urgent than ever.
The project was born in the United States in 1969, when John McConnell, a peace activist and convinced ecologist, proposes to set up a day dedicated to the planet. The following year it becamw reality. Thanks to the UN, the first World Earth Day was established. Every year it focuses on a different topic: this year the topic is Restore our Earth. 
There are simple things we can all do to minimise our impact on the earth
Some of the foods we find on the shelves of our supermarkets come from very other  countries, often quite far.  Food transport is responsible for much of the emissions attributed to the food production system.
We can try to buy and eat local food, even if we live in cities there are now several farmers markets with fresh local produce
We should use less plastic but we actually use more.  It is a durable and resistant material and microplastics can be found everywhere, even in the food we consume. We can stop using disposable plastic bags and bottles and avoid food with too much plastic packaging.
It would also help if we ate less meat/  Intensive farming, in addition to limiting animal welfare, produces a large amount of emissions and production waste.We can eat less meat but of better quality. Alternatively, consume other protein sources such as legumes, eggs and dairy products.
Here where you can find the best pizzas in the world
50 Top Pizza , the most important sector guide has decided to confer an ad hoc prize to the chains of artisanal pizzerias , the Top World Artisan Pizza Chains 2021 – Latteria Sorrentina Award . 20 the brands present in the first edition of this special ranking with at least 5 locations.
The winner is the brand Da Michele , historic Neapolitan sign that counts well 19 sites
around the world, 8 in Italy and the remaining located in Britain, Spain, Germany, USA, Saudi Arabia, United Arab Emirates, and Japan. In second position another high-sounding name of the Neapolitan school, that of Sorbillo , which includes several stores throughout the peninsula, in addition to those in New York, Miami and Tokyo . Third, which arouses a great surprise, is the French Big Mamma Group , with numerous restaurants in France, in London and Madrid.
So far it has two sites in Britain and both are in London (Soho and Baker Street) that were opened a few years ago and have been well received. 

Immortalized in the film Eat, pray, love , with  Julia Roberts, the pizzeria Da Michele is a must-see if you go to Naples. Michele opened his first pizzeria in 1906 in the current headquarters of the Ascalesi Hospital, whose construction forced the pizzeria to move. In 1930 the pizzeria is moved to its current location in Via Cesare Sersale, often described by experts and journalists as "the sacred temple of pizza".
Here is the best ten pizzeria chains in the world:
Top World Artisan Pizza Chains 2021 – Latteria Sorrentina Award :
1 Da Michele – Italy, Britain, Spain, Germany, USA, Saudi Arabia, United Arab Emirates, and Japan
2 Sorbillo – Italy and World
3 Big Mamma Group – France and UK
4 Berberè – Italy and Europe
5 Pizza Pilgrims – UK
6 Frank Pepe Pizzeria Napoletana – USA
7 Bráz – Brazil
8 400 Degrees – Australia – USA
9 Peppina – Asia
10 Grosso Napoletano – Spain
The best English breakfast in London is cooked by an Italian family
One of the most famous Italian cafè in London is undoubtedly E. Pellicci which is located in Bethnal Green Road in East London. At first glance, it may seem like just a neighbourhood café is actually a piece of London history.
Pellicci is a truly family-run place, forget the Starbucks for a moment ,. The café was opened in Bethnal Eco-friendly, then a run-down  neighborhood, by Nevio and Anna's Italian grandfather, Priamo Pellicci, in 1900.
The history of the Pellicci family
The mother of Anna and Nevio, Maria, have been cooking for years personally in the location and other family members such as cousin Tony come to help. After the death of Mr Pellicci in 1931, Mrs. Elide Pellicci continued to manage the café and hence the initials of today's place: E. Pellicci. INevio Senior., Born upstairs from the café, managed the business after Mrs Elide Pellicci until her death in 2008 Mr. Nevio's wife, Maria, is the head of the family and together with his son Nevio and daughter Maria manages the location in the 21th century.
Sixty years ago, in London there were hundreds of Italian cafes such as E. Pellicci. Most have vanished, driven out by high rents and the rise of bland coffeehouse chains. E. Pellicci survived, in part because the Pellicci family cares about the place and it wouldn't be accomplished to kick it out and then it's good, there were hundreds of Italian cafes like E. Pellicci in London. Most have vanished, driven out by high rents and the rise of bland cafe chains. E. Pellicci survived, partly because the family cares about the area and it wouldn't be accomplished to kick it out and then it's cool and quaint. The Art Deco interior was created in 1946 and is a masterpiece of inlaid wood panelling.
If you think Pellicci is famous only for Italian cuisine, you are really wrong. The place is a mix of British and traditional Italian 'bean wagon' at very affordable prices. Pellicci makes one of the best English breakfasts in London, but at the same pace also sells cannelloni and lasagna. You can see here the current menu Not representative of Italian restaurants in London, E. Pellicci is not an exotic cuisine restaurant, but has absorbed the character of the neighbourhood where it is located and added its own personality, contributing to what East London is and what gentrification is destroying. Remember that it opened to the peace when fresh pasta and pizza were unknown in these parts. Age in an area populated by people from all over the world, but with many Irish and English proletariat who worked at the port and in the factories in the area.
ironically a place typical of London's East End and one of the very few survivors who still make you understand how life is here once in a neighborhood where everyone knew each other is run by Italians. A location that has seen the history of the East End of the last 120 years pass. The famous mobsters the Krays twins often ate here and who knows what they organized while sitting in the place.
If you pass by Bethnal Green Road  in the morning go to price breakfast in this legendary area, an important part of Italian history in London. Meanwhile, watch the video clip.
Do you want to eat? Go to Budapest!
Budapest is a city that is full of food, both traditional Hungarian cuisine and international dishes,  food here is sophisticated and very tasty.
Traditional Hungarian food: This is the staple of the Hungarian diet. It consists of dishes such as gulyás (a soup with vegetables, beef or pork and paprika), gombóc (stuffed cabbage), halászlé (fish soup), lángos (deep-fried bread).
Lángos is a Hungarian food that is traditionally cooked on a wood-burning stove. The dough is made of flour, salt, and yeast. Lángos dough is then deep-fried in canola oil until it becomes golden brown.
International cuisine: a wide variety of international foods are available in Budapest's restaurants. Street stalls and markets offer authentic fare from Hungary's neighbors including Turkish doner kebabs, Serbian ćevapčići, Greek gyros, and Polish zapiekanki.
There are a few dishes you really must :
Goulash is a Hungarian dish, consisting of meat and vegetables, usually served with noodles. It is a popular dish in many Central and Eastern European countries. The word goulash derives from Hungarian "gulyás" meaning "cattle drover", but it is unclear as to whether the dish originated with Hungary's cattle-driving Székely people or Transylvanian Saxons.
Sólet is a dish that consists of pieces of beef, bacon, onion, and garlic stewed in paprika, salt, and water. It is a popular main course in Hungary although originally it was a Jewish dish. Hungarian cuisine has been influenced by the cultures which have inhabited the Carpathian Basin over the centuries.
Rakott krumpli is a traditional Hungarian dish that can be translated as "Hungarian potato dumplings". The main ingredients are potatoes, sausages, onions, flour, salt and eggs. They are wrapped in a cloth and boiled.
Lángos can be topped with sour cream, sugar or honey for sweetness and ground walnuts for texture. For added flavour you could add cinnamon or cardamom. Today's version sees it fried in boiling oil and seasoned with sour cream and cheese You can find it in this and many other variations, including sweet ones.
Pörkölt is a Hungarian dish which means "roasted" in English. It has nothing to do with pork, the meat is often beef or lamb. It consists of beef and vegetables mixed with different spices such as garlic, salt, pepper, bay leaves, crushed caraway seeds and sweet paprika. This mixture simmers for hours to create a rich broth that infuses into the meat and vegetables to make it delicious.
A full article should be devoted to Hungarian cakes and sweets, influenced by both the Viennesse patisserie tradition and the sweets of Eastern Europe. A tasty mix