Which was the first pizza restaurant in London?
When it comes to pizza, there were several Italian restaurants that sold pizza in the 1950s and early 1960s but they weren't exactly pizzerias and offered reduced quality and choice.
The first London pizza  restaurant was incredibly Pizza Express on Wardour Street, opened in 1965. The founder Peter Boizot had been in Rome and had searched for pizza on his return to London but finding nothing satisfactory he decided to open a pizzeria.
First he tried to buy a restaurant, which had gone bankrupt, which had a pizza oven but he didn't managed and decided to buy an oven in Naples instead. He also managed to hire a Sicilian cook called Gaetana.
Initially the pizzeria offered a take away service. Others advised to make the pizza 'more English', for example, selling it with chips, but Boizot wanted a genuine experience or almost.
Together with designer Enzo Apicella he created the look of the restaurant with its open kitchen and simple but attractive decor.
The restaurant was successful and in 1967 they opened the second restaurant near the British Museum.
Peter Boziot was also a jazz fan and therefore thought he had a pizzeria with live jazz music. And here we have the idea for the restaurant on Dean Street which is also now famous for its jazz concerts.
Peter Boziot personally took care of the furnishing and look of about 85 restaurants in the following decades until his death in 2018. Ironic that with all the Italians present in London no one had had the courage to open a pizzeria and this task instead went to a Brit. Perhaps the Italians had decided that English people would never like pizza?  Think what you want of Pizza Express but it was the first pizzeria in London. Sometimes to break through you have to avoid absolute certainties and take a little risk.
Isabella Beeton – Author of Mrs Beeton's Book of Household Management
Possibly some people today may not have heard of Mrs Beeton, who in the nineteenth and twentieth centuries, was a household name. She was well known for Mrs Beeton's Book of Household Management, published in 1859 – 61, which contained everything a prosperous  Victorian housewife, would need to know for running the home.  The public then and in the years that followed,  visualized her as a matronly cook, but nothing could be further from the truth.
Isabella Mary Mayson was born  14th March 1836, in Milk Lane, London. Her father died when she was young and her mother remarried, Henry Dorling, who worked as a clerk at Epsom racecourse. The family had lodgings there,  and Isabella was able to see at first hand, the organisation involved in running  kitchens, that catered for large numbers of people.
 On 10th July 1856 Isabella married Samuel Beeton, a publisher of books and magazines, and she started writing articles on cookery, to be included in his publications. Isabella lived a surprisingly modern married  life, commuting with her husband into the London office by train from Pinner. She also made annual trips to Paris, enabling her to write articles on fashion. At the same time, in the short space of eight years,
Isabella had numerous miscarriages and still births, giving birth to four sons, only two of which, survived to adulthood. These experiences were excessive even at a time of high infant mortality rate. Isabella died  in 1865 at the age of twenty eight following the birth of her youngest son. 
Isabella 's publishing success, while facing these health difficulties , was therefore a tremendous achievement. Her famous book on Household Management contained over 1,112 pages, with many coloured illustrations and nine hundred recipes. She taste tested these recipes in her kitchen and in the severe winter of 1858, handed out a nourishing beef and vegetable broth, to poor families for a penny a quart.
 Nevertheless, her skill was not in cooking, but in collecting and editing material for the book. In later years, the two sons who survived to reach adulthood, heard some mockery of the  scale of the ingredients in some of the recipes. However Mrs Beeton was writing for very large Victorian families, who would require dishes made, for example with twelve eggs!
Samuel Beeton, Isabella's widower, continued to promote the image of her as a matronly cook, in order to publicise the book, and that is the image of her that has persisted throughout history.
The cuisine of the Murcia region in Spain
The region of Murcia is located in the southeast of Spain, on the Mediterranean coast. The area has aalso a long history of wine production dating back to the Roman Empire.
The cuisine of the Murcia region is a typical Mediterranean cuisine. The main characteristic is the use of products such as tomatoes, peppers, eggplant, garlic, olives, almonds, and olive oil. The cuisine is based on the use of fresh vegetables and fish.
The cuisine is rich in vegetables and seafood. Fish dishes are a very important part of the Murcia region's cuisine. The most popular fish dish is "pescaito frito" which is fried fish served with a garlic-flavored mayonnaise sauce and french fries, the dish is served with a salad of tomato, onion and salt.
Most popular dishes
Other popular dishes are "patatas a la murciana" (fried potatoes with onion, tomato, green peppers, garlic and paprika), "gambas al ajillo" (garlic shrimp) and "arroz con pollo" (chicken with rice).
One of the most important dishes in Murcia's cuisine is "cocido maragato", a stew made with beans, pork, and vegetables. Or tortilla de patatas, the Spanish omelette, made with potatoes, eggs and onions.
Nice and tasty is el chorizo murciano: a sausage that is made with white pork and spices, such as garlic, paprika and pepper. It is often served boiled, fried or grilled. Murcia is also the home of the distinctive "gazpacho" dish, which is a cold soup made from tomatoes, garlic, bread and olive oil.
Other famous local dishes are: – Gambas al ajillo – Pulpo a la gallega – Langostinos al ajillo – Gambas en salsa rosa – Salpicón de atún.
Wines of the Murcia Region
The Murcia region of Spain is known for its wines, which are exported all over the world. The region produces a number of different wines, including those made from the red grape variety, Monastrell, which is the most widely planted in the region. The Murcia region also produces a number of white wines, such as those made from the grape variety, Albillo and Macabeo. These wines are typically dry and crisp and are often consumed during the summer months.
There are seven Denominations of Origin (DO) for the wines found in Murcia: "Albacete, Alicante, Alicante-La Mancha, Elche, Jumilla, Lorca and Murcia"
The area's climate is typically warm and dry, and many of the vineyards are located on hillsides overlooking the Mediterranean Sea. The soil is very rocky, so vines are planted in terraces to ensure a good supply of water.
Earth Day: some ways to eat without harming the planet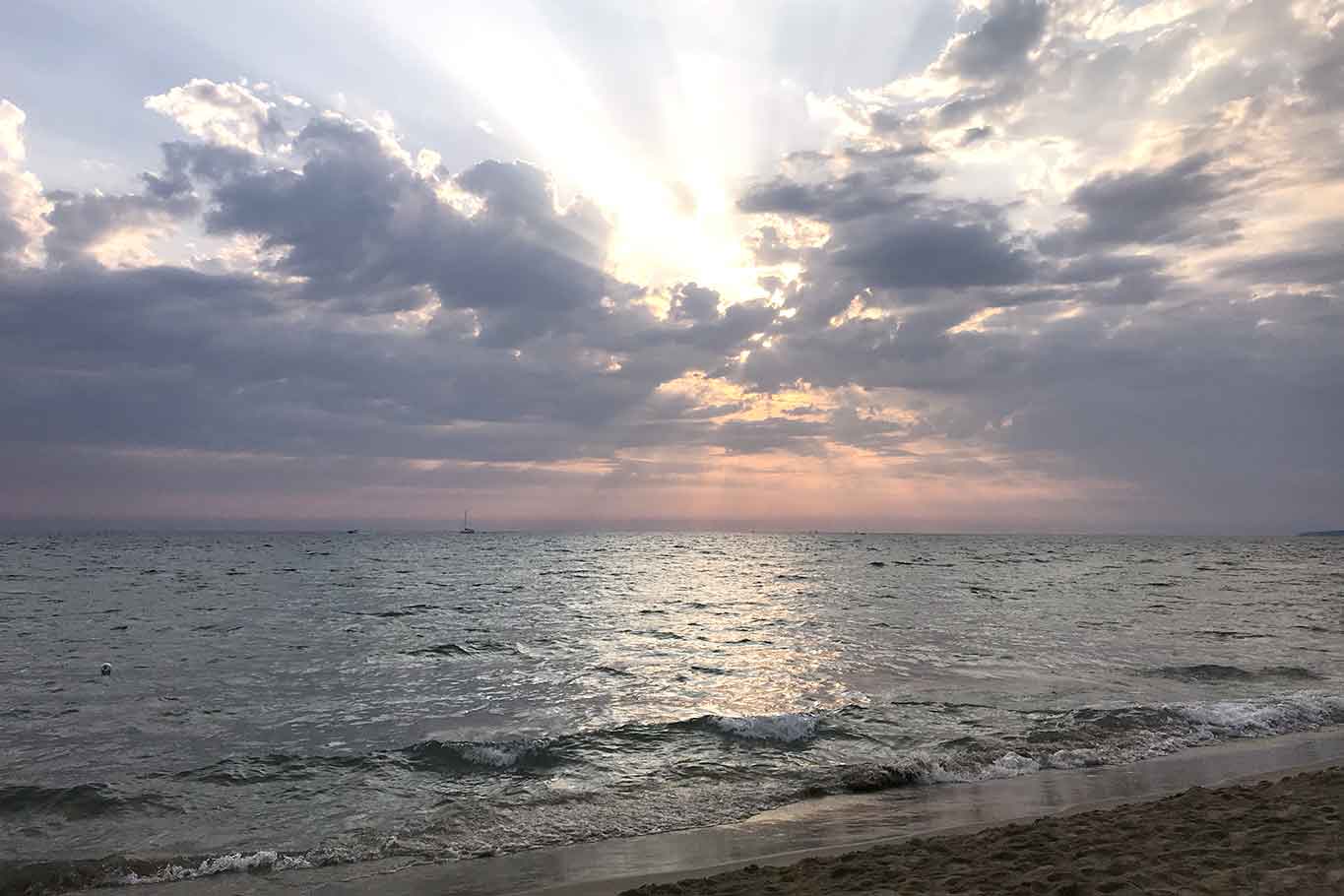 Today we celebrate Earth Day . The aim is to raise awareness of environmental problems. All we do has an impact and preserving the ecological balance, currently threatened, is the basis. Human impact on our planet has irreversible consequences. Acting on our actions and making the right choices is now more urgent than ever.
The project was born in the United States in 1969, when John McConnell, a peace activist and convinced ecologist, proposes to set up a day dedicated to the planet. The following year it becamw reality. Thanks to the UN, the first World Earth Day was established. Every year it focuses on a different topic: this year the topic is Restore our Earth. 
There are simple things we can all do to minimise our impact on the earth
Some of the foods we find on the shelves of our supermarkets come from very other  countries, often quite far.  Food transport is responsible for much of the emissions attributed to the food production system.
We can try to buy and eat local food, even if we live in cities there are now several farmers markets with fresh local produce
We should use less plastic but we actually use more.  It is a durable and resistant material and microplastics can be found everywhere, even in the food we consume. We can stop using disposable plastic bags and bottles and avoid food with too much plastic packaging.
It would also help if we ate less meat/  Intensive farming, in addition to limiting animal welfare, produces a large amount of emissions and production waste.We can eat less meat but of better quality. Alternatively, consume other protein sources such as legumes, eggs and dairy products.